ATU and University of the Punjab Co-Organize a Seminar
28/09/2016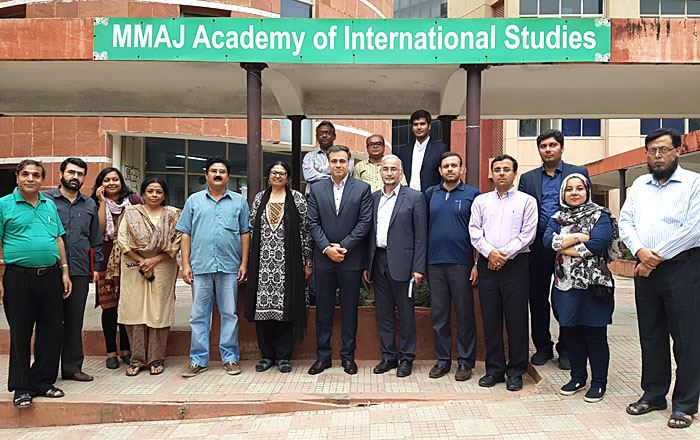 ATU and University of the Punjab Co-Organize a Seminar
Directorate of International Academic Cooperation-
Thanks to the collaborations of Allameh Tabataba'i University (ATU) and University of the Punjab (PU), a joint International Seminar on "India and Iran in the Context of Emerging International Developments" was held in PU on 28 and 29 September 2016. Dr Majid Abbasi, Dr Ali Adami, Dr Morteza Nourmohammadi, Dr Alireza Kouhkan, and Dr Majidreza Momeni, faculty members from ATU Department of International Relations, headed by Dr Asghar Keivan Hosseini, Vice-Dean for Education at ATU Faculty of Law and Political Sciences attended this Seminar, and presented their papers on different aspects of the Iran and India relations.
In this two-day Seminar held for the first time to analyze the main regional and international issues, especially the Iran-India relations, the economic, commercial, cultural and strategic relations of the two countries were discussed. In the end of this seminar a memorandum of understanding (MoU) was signed between ATU and UP, and the parties agreed on the actualization of the MoU.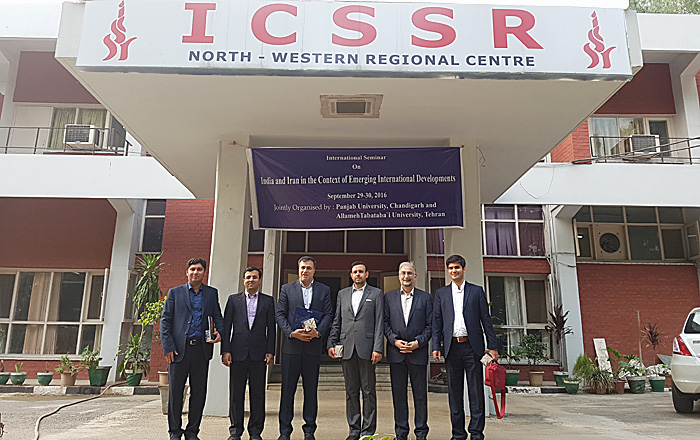 Your comments and questions about our news are highly welcome at
ennews@atu.ac.ir
. Your emails will be answered as soon as possible.
Close
Search in ATU news archive
MORE NEWS
Nov. 19, 2018
Nov. 19, 2018
Nov. 19, 2018
Nov. 14, 2018
Nov. 13, 2018
News Archive